2 tags
Ruby Koans: the best exercise I've found for... →
If you're hoping to get good at Ruby, there are lots of ways, the best one obviously is to have a project to build (not to mention the only real reason to bother with it) but I've been working though Ruby Koans - a simple set of shell scripts that allow you to walk through the entire language syntax and libraries step-by-step. I'm only about 50% done, but I've already...
"Change management experience and outstanding people management skills within a..."
– A job posting I saw listed this as a requirement. Didn't mention anything about a white rabbit. Mustof come straight from the corporate ipsum generator
Bootstrapped, Profitable, & Proud: GitHub →
When I'm old and dying, I plan to look back on my life and say "wow, that was an adventure," not "wow, I sure felt safe.
1 tag
2 tags
1 tag
"Too many designers attempt to save their designs with fluff without..."
– http://www.smashingmagazine.com/2012/07/24/one-more-time-typography-is-the-foundation-of-web-design/
The best Rails tutorial out there for MVP'ing an... →
I was thinking about MVP'ing an idea a few weeks back around languages and crowdsourced translation. The default way to do so (in my mind at the time) was via Launchrock. For some reason I had the thought of building it myself (as a learning project) and actually went so far as to google 'launchrock signup rails' and boom in flew this site! I'm really glad as it's...
The Naive Optimist: How to use KPIs in your... →
ryanleecarson: We just hit 53 full-time people at Treehouse. I've never managed this many people before so I'm having to learn as I go. I have zero formal training in management or business. I love it though, as I have a naively fresh view on how to run the company. One of the biggest challenges I'm…
Black Sabbath's guitarist is missing two fingers. →
Didn't know this one till putting on a netflix doc in the background tonight that Tony I. (famed creator of 'heavy metal') is missing the ends of his ring and middle fingers on his left hand. Instead of getting a dayjob, he stuck with what he believed in and learned to work with it. Wikipedia says that Iommi was the first (known) artist to de-tune his guitar, first to D# and then...
1 tag
Also: Is hardware getting soft? →
roybahat: Everyone now knows how easy it's become to launch a software startup. You can do it for virtually no capital, by just learning the skills of coding and using widely available infrastructure services. (Oh, and having superhuman determination.) But what some are beginning to realize is that the…
Official Duolingo Blog: 100% Free Language... →
Love this concept, check it out! duolingo: Our baby was born today. Like new parents, we're beaming with excitement to announce that Duolingo is now open to the world. We know, we're biased, but we think she's a beauty. Over the past six months, hundreds of thousands of beta testers have helped us refine the service. Many waited for…
PG speaks => Cities and Ambition →
This one is a bit of a diatribe, but really interesting at the same time and a great emperical comparison of cities and how they effect business and startup culture. I loved this tidbit about the feelings you get whilst walking at night through Cambridge, MA (Harvard's surroundings) vs Palo Alto (Stanford):  One of the exhilarating things about coming back to Cambridge every spring is...
Write Code On The Fly With New Worqshop for iPad →
I cannot imagine a more terrible fate than trying to code on a tablet. For the record, a 13-inch MB Air weighs 2.96 pounds, and an iPad weighs 1.46 pounds. 1.5lbs give you an exponential factor of ability and productivity. Kudos to Worqshop for trying, but play angry birds or read a book if you're ipadding on the train headed to work.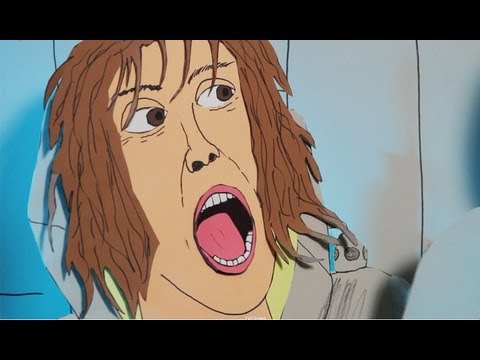 dorkitudinal: "Outsourcing developers does not work. What works is getting developers close to the business problem, so they can fix it for people." — James Governor, "Foragers, Farmers, Forks, and Forges: On Software, Patronage, and Craft Brewing"
"As startups compete for talent, having a technical CEO can help a company stand..."
– Douglas MacMillan, Why Facebook's Mark Zuckerberg Returned to Writing Code (Bloomberg)
2 tags
New catchphrase slash work/life mantra
I'm looking for the 1:1 between effort-in and results-out. Came up with this a few minutes ago when emailing a friend. She had asked me about long-term and short-term career goals for myself and this analogy popped into my head with regard to my work or perhaps my 'life's work' and how does my contribution matter. Honestly ever since I joined HaveMyShift on the side,...